Expert Advice
How to Set Goals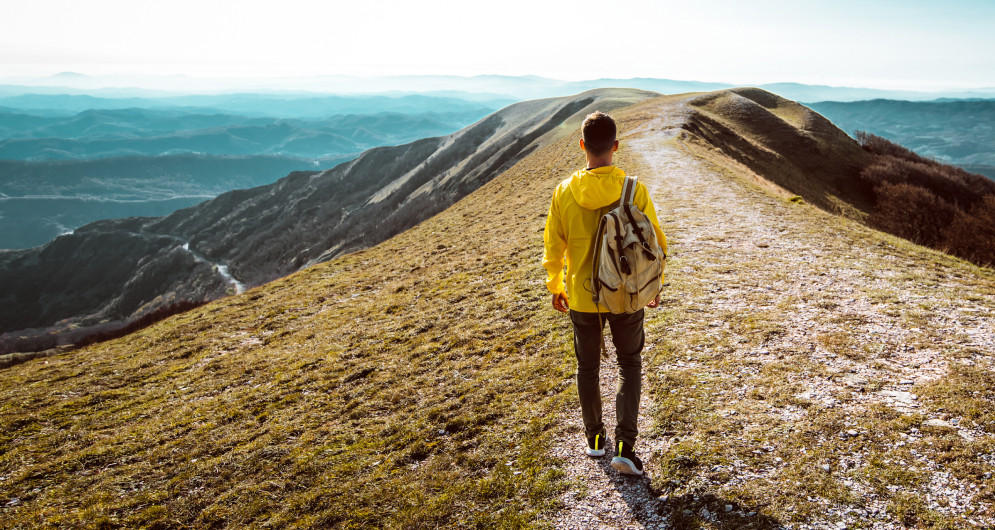 Goal setting is an immensely valuable tool for personal growth – both mental and physical. Goals can be centered around your day with everyday tasks, but they can also be used for long-term success. Without goals, you might find yourself on autopilot – which can make it difficult to improve performance. When we look to the future and set goals, we're empowered by being able to add less and do more. Put another way, setting goals can provide a path – making it easier to focus on what actually gets results rather than wasting energy on things that won't.
That said, let's look at some practical tips for setting goals, how to navigate roadblocks, and what to do when you inevitably reach a milestone.
Performance Goals
You can set goals for any part of your life – personal, professional, or something performance-oriented.
When it comes to fitness, wellness, or weight management goals, it's essential to set an attainable goal (or series of goals) to act as a roadmap forward. Without a clear path, the things you want to achieve are more dreams than reality.
Try these steps to help set your goals:
Create a goal that matters to you. What's important to you? What drives you? What inspires you? These are the things that provide real motivation.
Keep your goal simple and specific. We may have a bucket list of things we want to achieve, but it's important to focus on one thing at a time. Striving for too much at once can become overwhelming and make you lose focus.
Write out your goal. Use your phone, a post-it, or mark your calendar. Ensure it's somewhere visible so it can stay at the top of your mind. This will also help to hold you accountable.
Map out your goal. When mapping out your goal, set a deadline and establish small milestones along the way. Using a calendar and/or setting reminders on your phone can help you stay on track.
Remain Flexible
It's important to remember nothing in life is perfect. It's okay if you didn't meet all your milestones within a specific time frame. Life gets in the way and that's normal. We have work, relationships, and other obligations that sometimes throw us off our paths. Be flexible and adapt along the way, and don't be too hard on yourself when things don't go as planned. If anything, missing a target can be a good learning opportunity. You can always review and revise your goals periodically to ensure they remain relevant and aligned with your evolving aspirations and circumstances.
Celebrate Success
When you finally reach a finish line be sure to celebrate – regardless of how big or small the accomplishment might be. Reward yourself and recognize your hard work and progress. Your successes and challenges can also serve as inspiration for others who are on a similar path. Share your wins with others and offer your support where you can.
Nutritional Goals
No matter your goal – be it mental or physical, personal or professional – nutrition always plays a role. Afterall, a smart, healthy diet is fundamental to all parts of your well-being. One of the most basic goals is to determine your macronutrient (protein, carbohydrates, and fats) needs.
If, for instance, you need more protein than a balanced diet provides, a protein supplement can help you reach your target. ISOPURE offers up numerous options – from protein powders that are suitable for shakes or baking to light, fruit-flavored protein drinks for grab-and-go convenience.