Expert Advice
TRAINERS, ATHLETES, AND EXPERTS SHARE THEIR MOTIVATIONAL STRATEGIES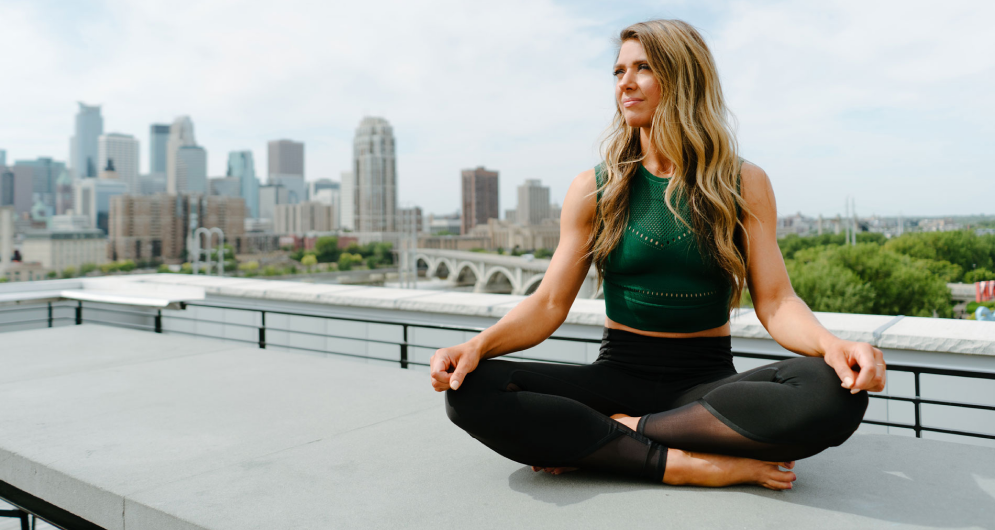 Finding a motivational strategy that really works can be nothing short of challenging. Some only last for a couple of weeks. Others work for friends, but not for you. The good news is there are so many different ways to motivate yourself to stick with things like your workout routine and diet, and experts are here to share their tried and true tips that never fail them. Between motivational strategies that will help you work out every day (like finding your "why") to eating in a way that's going to fuel your body and prepare you for your sweat session, these are the trainer, athlete, and expert-backed ideas you can start using today.
FIND YOUR PEOPLE
Sticking to your workouts is always easier when you're doing them with people you enjoy being around. Holly Roser, a personal trainer and owner of Holly Roser Fitness, says signing up for classes—be it virtual or socially distanced options—can be a great way to make new friends and motivate yourself to keep showing up week after week
"Once you take a regular class every week, you'll see the same people frequently. This will help you feel more comfortable, as though you have a tribe at the gym," she says. "When you keep returning to that same class, you'll not only get closer to your fitness goal—you'll also be able to build relationships with those around you."
FIGURE OUT YOUR "WHY"
Knowing your why—the reason you're on a fitness journey—is so much more motivating than focusing on reaching your goal weight. "Sure, having a goal of seeing a specific number on a scale can be a good motivator at first, but I've found that if someone is able to dig deeper and find a reason that's more meaningful to them, that's much more effective in the long-term," says Zehra Allibhai, the kinesiologist and trainer behind The FitNest.
Your "why" can be a lot of different things. "Do you constantly feel tired, and want more energy? Do you want to start getting active so you can keep up with your kids? Or do you have a goal of building up the stamina to run a 10K?" she says. "Whatever your own 'why' is, you can use that to inspire you to keep going on those days you might not be feeling as motivated."
BREAK WORKOUTS UP INTO SHORTER STINTS
Brianna Bernard, the nutrition coach and personal trainer behind Brianna Bernard Fitness, is a big fan of breaking up longer workouts into shorter stints. "45 or 60 minutes of exercise can feel daunting and overwhelming. On the days when I don't have much time—or don't have the energy or motivation—to accomplish a long workout, I commit to shorter blocks of work," she says.
Instead of losing your motivation, shorter stints can help. I'll take three 10-minute walks throughout the day, ride my exercise bike for a 20-minute HIIT ride, or lift weights for a 30-minute session," she says. "It doesn't need to be an hour long—or overly intense—to be great. A little each day adds up over time."
UTILIZE A WORD OF THE DAY
Anthony Crouchelli, trainer, boxing expert, and creator of the THE.1METHOD, is a big fan of utilizing a word of the day. "It allows me to focus my energy entering my workout for that day," he says. That word can be whatever you want it to be. Maybe one day it's "strength," while another it's "perseverance." Whatever word you're going with, repeat it out loud to yourself before and during your workout to help you stay motivated.
REWARD YOURSELF
You don't need to wait to be rewarded by someone else. Instead, reward yourself, which will motivate you to keep up with your workouts. "Every time you work out, drop a dollar in a jar. At the end of the month, empty the jar out and do whatever you'd like with the money. Something that makes you happy," says Roser. "Rewarding yourself for great behavior is a great way to keep your fitness routine exciting."
FOCUS ON HOW YOU FEEL
There are many benefits to taking a step back and really checking in on yourself and how your workouts and the food you're eating is making you feel. "When you start paying attention to the way your body feels, you begin to realize how much more energized and positive you feel after you've eaten a healthy meal or had a great workout," says Allibhai. On the contrary, you'll also notice which workouts or foods don't leave you feeling your best and prevent you from staying motivated.
START EARLY
It might become harder and harder to motivate yourself to get in a workout as the day goes on. Between being tired to having too much on your schedule, scheduling in a sweat sesh seems nearly impossible. That's why Roser says the best time to work out is always going to be in the morning. "Working out in the morning can help you feel more energized and focused, and you'll really feel the difference from the days you don't work out. Less stress and a better mood have all been reported from hitting workouts hard in the a.m.," she says. "You'll also feel accomplished and will be less likely to eat unhealthily throughout the day."
PROTEIN
"I start every morning by putting a scoop of Dutch chocolate-flavored Isopure Low Carb Protein Powder in my oatmeal. This helps me feel full and increases my protein intake for the day," Bernard says. "When I'm on the go or after a training session that falls in between meals, I also love having a refreshing Isopure Infusions after a strenuous workout to help support my recovery."
FOLLOW THE RULE OF TWO
It's easy to lose motivation after missing some of your weekly workouts. That's why Allibhai says it's always helpful to follow the rule of two. "Basically, it means you try to never miss two workouts in a row," she says. "Yes, it's totally natural—and unavoidable—to miss a workout here and there, but if you commit to never missing two workouts in a row, you'll be making sure you never fall off the wagon completely."
USE A MANTRA
Using a mantra can be really helpful in keeping you motivated, and it's something Crouchelli never skips out on. "Every day I utilize my phrase, 'You are enough, you are so enough.' This sets the tone and focus point that even in the hardest of moments, I'm making a growth in any magnitude as long as I keep moving," he says. "It's not always about winning the World Series or championships, but—more importantly—loving your foundation, which is the most authentic version of you daily."
STICK TO YOUR SCHEDULE
Anytime you have a set plan for your workouts, it's going to be much easier to stick with them. That's why Allibhai always recommends putting together a schedule. "Pick a spot in your calendar when you'll be able to devote the necessary amount of time (without interruptions), and also consider what your energy levels might be like at that time of the day," she says. "Then make the commitment and write it into your calendar. Not with a pencil—use a pen! Or if you're feeling bold, a Sharpie." Once it's official, she says to honor that commitment to yourself just like you would any other meeting on your calendar.