Frozen Treats
Tropical Protein Popsicles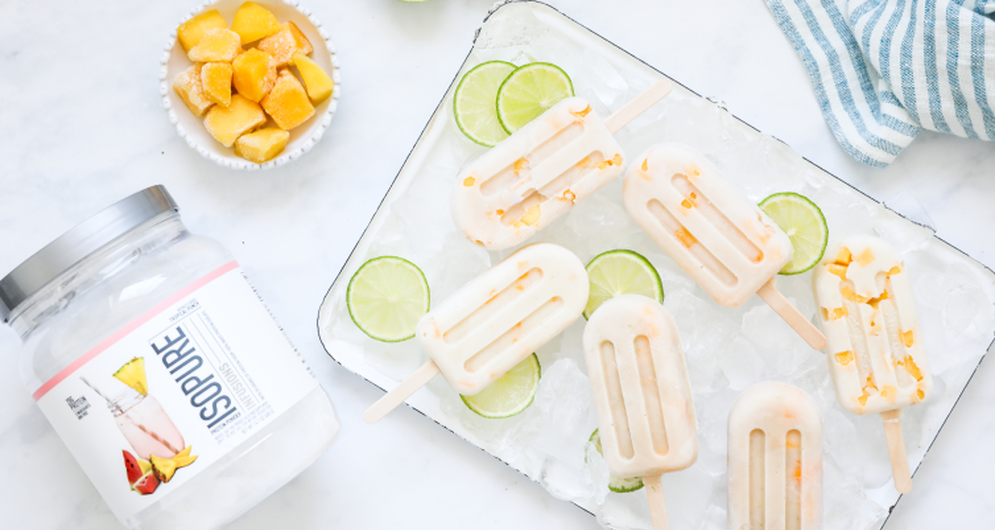 Directions
In a medium-sized bowl, whisk together the coconut yogurt, protein powder, sweetener and lime zest and juice. Stir in the mango (if using).
Spoon or pour the mixture into popsicles molds and freeze for at least 5 hours.
* Used for calculation of nutrition information
Because culinary technique may vary, the nutritional information provided for this recipe is estimated and should not be construed as a guarantee.