Morning Boost
Poppy Seed Muffins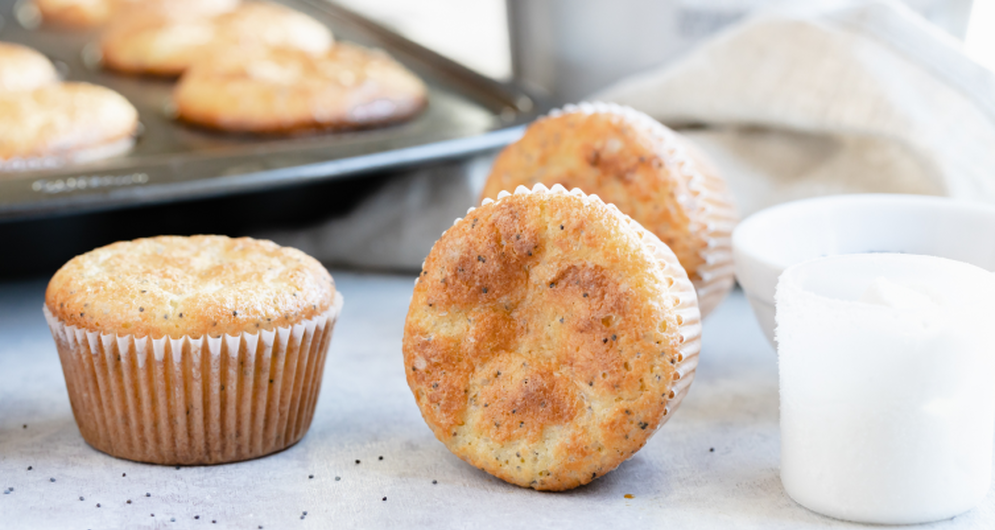 Directions
Preheat the oven to 350 degrees and line a muffin tray with muffin liners. Set aside.
In a medium bowl, whisk together almond flour, protein powder, baking powder, salt and poppy seeds. Set aside.
In a large bowl, cream together butter and sweetener using an electric mixture, until fluffy. Add in nut milk, sour cream and eggs. Stir until combined. Slowly add in dry ingredients and mix until uniform.
Add muffin batter to each liner filling about ¾ of the way to the top.
Bake at 350 degrees for 15-17 minutes or until the tops of the muffins spring back when lightly pressed. Remove and let cool.
* Used for calculation of nutrition information
Because culinary technique may vary, the nutritional information provided for this recipe is estimated and should not be construed as a guarantee. As