Savory Indulgence
ALMOND FLOUR PROTEIN TORTILLA CHIPS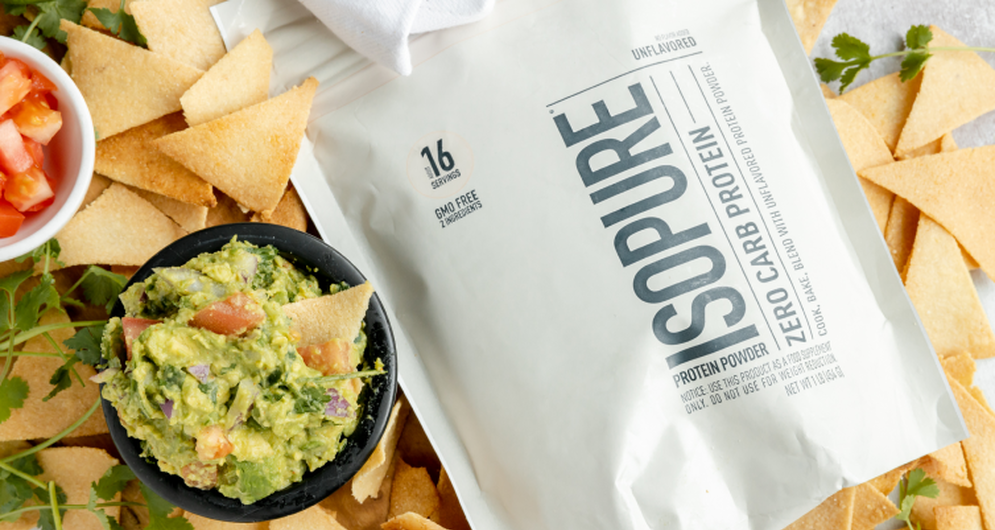 Directions
1. Add almond flour, protein powder, xanthan gum, salt and water to a small bowl. Mix together until combined.
2. Place the ball of dough on top of a sheet of parchment paper. Place another sheet of parchment paper on top of the dough. Use a rolling pin to roll the dough into a very thin sheet. The thinner the dough, the crispier the chip.
3. Peel off the top layer of parchment paper. Place back on, then flip over and peel off the other layer of parchment paper. This will make the dough easier to remove from the parchment paper.
4. Cut into triangle shapes.
5. Heat ¼ cup avocado oil in a small skillet over medium heat. Working in batches, add a few chips at a time and fry until the edges start to turn golden. Flip and let cook for a few more seconds. Remove and place on a paper towel lined plate. Repeat with removing chips.
6. Sprinkle with additional salt if desired.
Because culinary technique may vary, the nutritional information provided for this recipe is estimated and should not be construed as a guarantee.