Savory Indulgence
VEGGIE SUMMER ROLLS WITH A PEANUT-SATAY SAUCE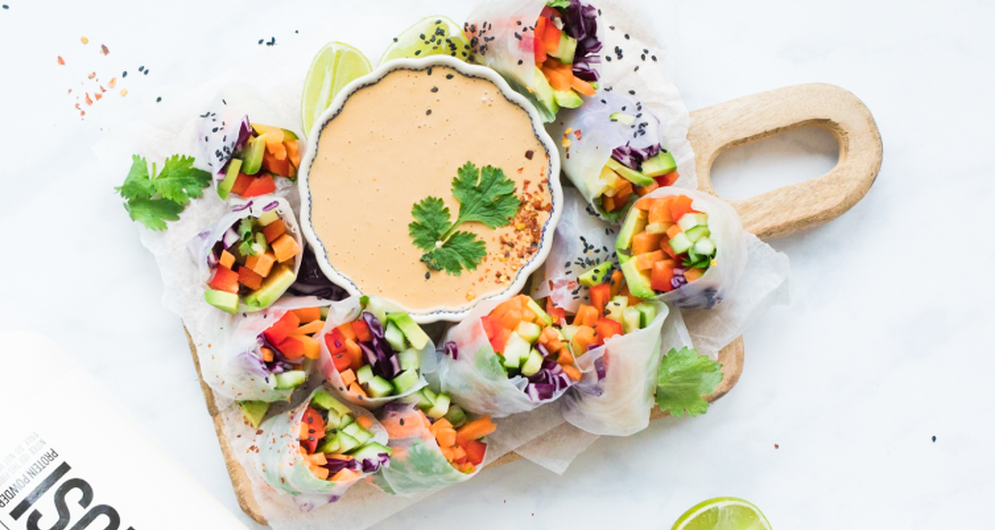 Directions
To make the dipping sauce, place all the ingredients in a blender and blend until smooth. Add more water to desired consistency. Taste and adjust seasoning.
To make the summer rolls, soak the rice paper in luke-warm water until it has softened a bit, but not completely. Remove from water and place on a cutting board or work surface. Place the cut vegetables and herbs in the middle of the rice paper in an elongated pile.
Fold the edges of the rice paper over the middle and roll up into a cigar very tightly.
Top with sesame seeds and repeat with rest of the rice paper. Best served immediately.
Because culinary technique may vary, the nutritional information provided for this recipe is estimated and should not be construed as a guarantee.