Smooth Moves
SUMMER PROTEIN SMOOTHIE BOWL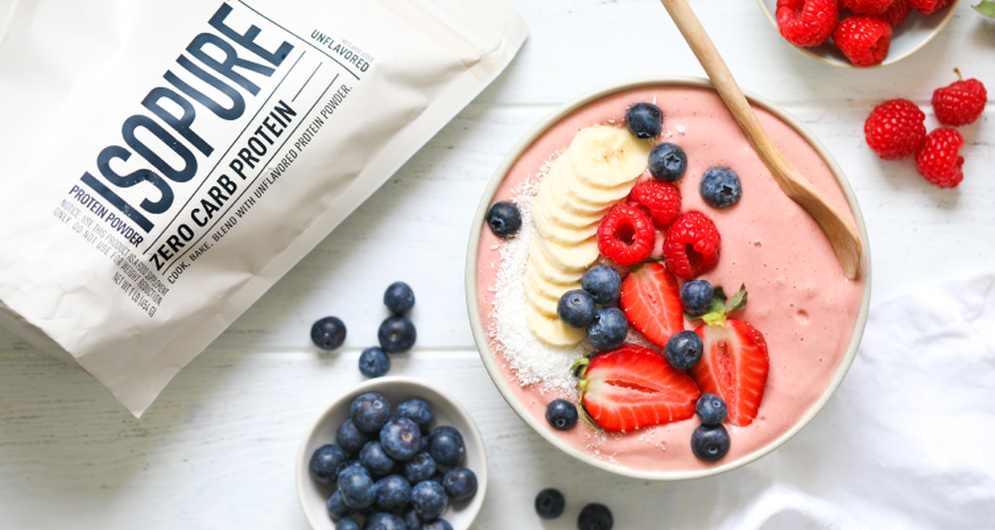 Directions
Combine all of the smoothie ingredients in a blender and blend until smooth. Pour into a bowl and top with coconut flakes, sliced banana and berries. Serve immediately.
* Used for calculation of nutrition information
Because culinary technique may vary, the nutritional information provided for this recipe is estimated and should not be construed as a guarantee.