Sweet Tooth
DOUBLE CHOCOLATE PROTEIN COOKIES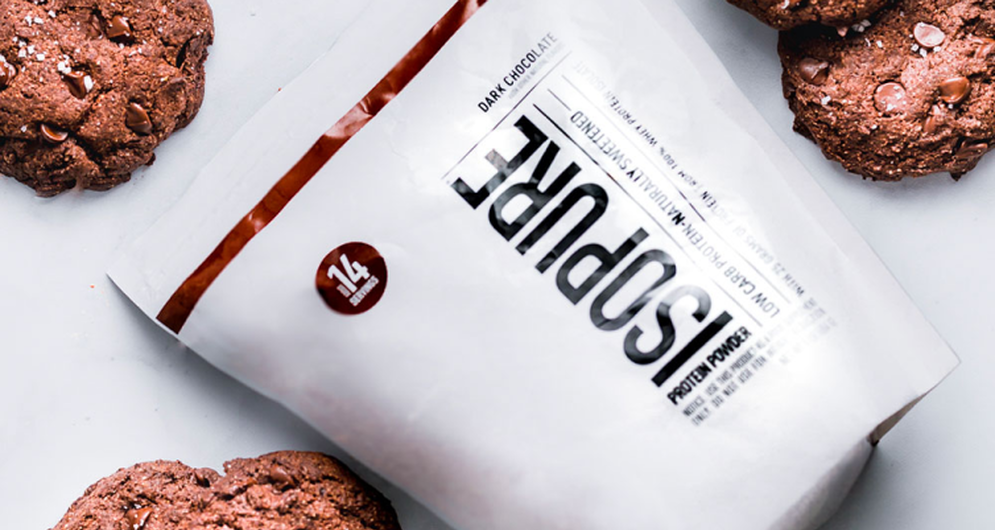 Directions
Preheat oven to 350F.
Line a large cookie sheet with parchment paper.
In a large mixing bowl, stir together 1 1/4 cup almond flour, 1/2 cup chocolate whey protein powder, 1/2 cup cacao powder, 1 tsp baking powder, and 1/2 tsp xantham gum.
In a separate mixing bowl, stir together 3/4 cup liquid butter, 1 tbsp espresso powder, and 1/2 cup erythritol using a hand mixer until very smooth. Crack the 2 eggs in, one at a time, constantly mixing until smooth.
Pour the liquid mixture into the dry ingredients and stir until almost combined. Fold in the chocolate chips.
Scoop the cookie dough evenly on the lined cookie sheet using an ice cream scoop and flatten them to about 1/2 inch thick using a spoon.
Bake for 12-15 minutes.
Because culinary technique may vary, the nutritional information provided for this recipe is estimated and should not be construed as a guarantee.