Sweet Tooth
GINGERBREAD COOKIES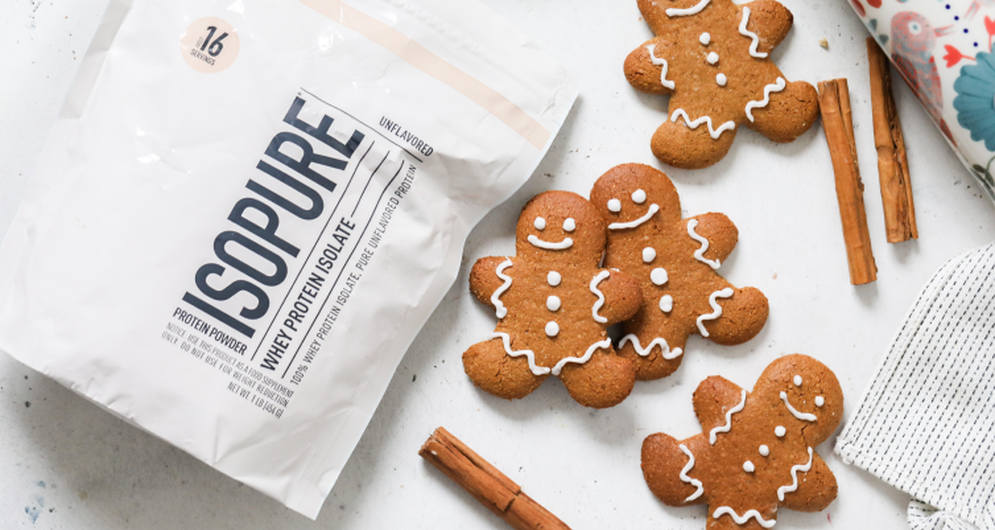 Directions
Preheat oven to 350F/180C. Line a large baking tray with parchment paper.
In a mixing bowl, combine almond butter, molasses, lemon juice and maple syrup. Whisk until combined.
Add almond flour, protein powder, coconut sugar, cinnamon, ginger, cloves and baking soda and mix/knead to form a ball of dough. Add a few drops of almond milk if the mixture is too dry or a bit of oat flour if it is very wet.
Place a sheet of parchment paper down on a work surface and dust lightly with oat flour. Place the dough on top, sprinkle a little bit more flour followed by another sheet of parchment paper. Roll out dough to 1/4 inch thickness and cut cookies into any shape you like.
Use a spatula or your fingers to carefully transfer the cookies onto the prepared baking sheet, about 3 inches apart.
Bake the cookies for 7-9 minutes, until slightly golden around the edges. The cookies should still be very soft - they will firm up as the cool.
While the cookies are baking, roll out the remaining dough and cut out as many cookies as possible.
When all the cookies are done baking, allow them to cool completely before decorating.
Place the icing or coconut butter in a small piping bag or Ziploc bag with the corner cut off and decorate cookies. Chill the cookies for 10-15 minutes until the icing has firmed up.
Serve immediately or keep in an air-tight container at room temperature until needed.
Because culinary technique may vary, the nutritional information provided for this recipe is estimated and should not be construed as a guarantee.