Sweet Tooth
GRANOLA PROTEIN PIZZA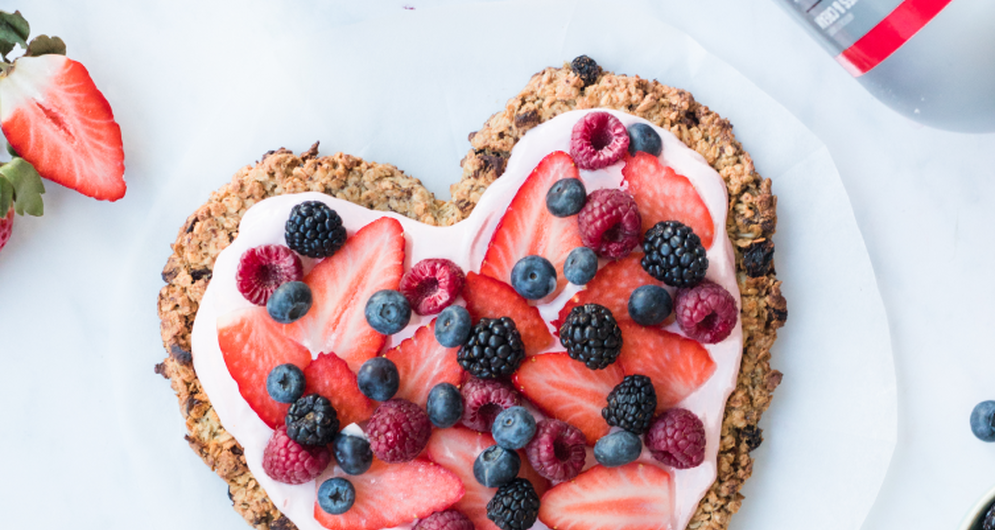 Directions
Preheat oven to 350F/180C. Line a baking sheet with parchment paper.
In a medium-sized bowl, mix together the muesli, oat flour, salt, coconut oil, maple syrup and vanilla. Place on the baking sheet, press down firmly and shape into a heart (optional). Place in the oven and roast for 15-20 minutes, until browned and crispy. Remove from the oven and cool completely.
In a small bowl, mix together the yogurt and protein powder. Spoon on top of the pizza and top with berries. Serve immediately.
Because culinary technique may vary, the nutritional information provided for this recipe is estimated and should not be construed as a guarantee.