Sweet Tooth
Keto Blueberry Muffins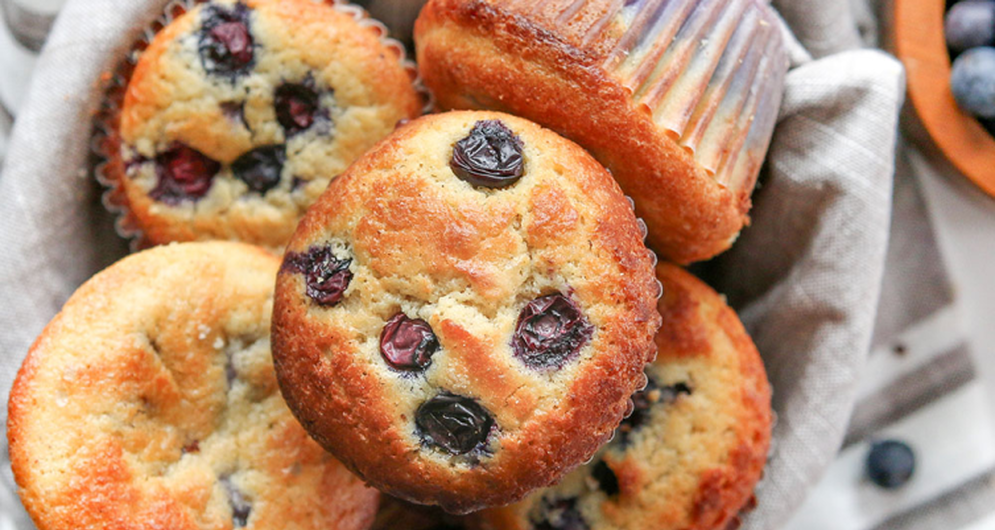 Directions
In a medium sized bowl add all of the dry ingredients (except for the blueberries), mix well, and set aside.
In a large bowl add all of the wet ingredients and combine with a whisk.
Add the dry ingredients into the wet ingredients and fold them into one another with a spatula.
Line 9 slots of a muffin tray with paper liners, coat them with baking spray, and add the muffin batter equally to each slot.
Top with the blueberries, and bake the muffins at 350 degrees for around 35-40 minutes - until the tops are set and golden brown.
Cool the muffins in the tray - overnight is recommended.
Store for several days in an air-tight container in the fridge.
Because culinary technique may vary, the nutritional information provided for this recipe is estimated and should not be construed as a guarantee.