Morning Boost
Chocolate Protein Oatmeal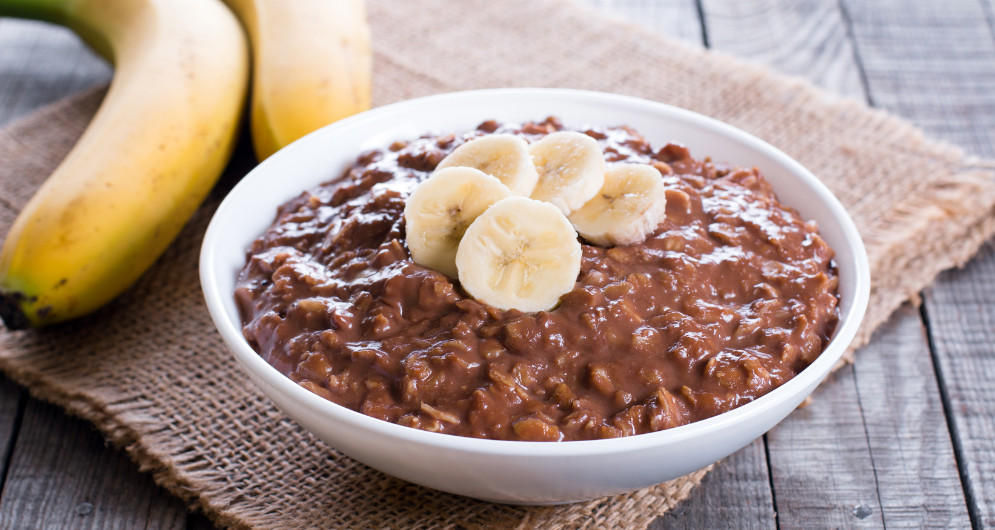 Directions
Whisk milk, protein powder, sweetener, vanilla extract, and cinnamon in a small pot over medium high heat for about 3 minutes.
Stir in the rolled oats and continue to cook for about 3-4 more minutes.
Put the oatmeal in a bowl and serve topped with powdered peanut butter and sliced bananas!
Because culinary technique may vary, the nutritional information provided for this recipe is estimated and should not be construed as a guarantee