Morning Boost
VANILLA PEANUT BUTTER PROTEIN PANCAKES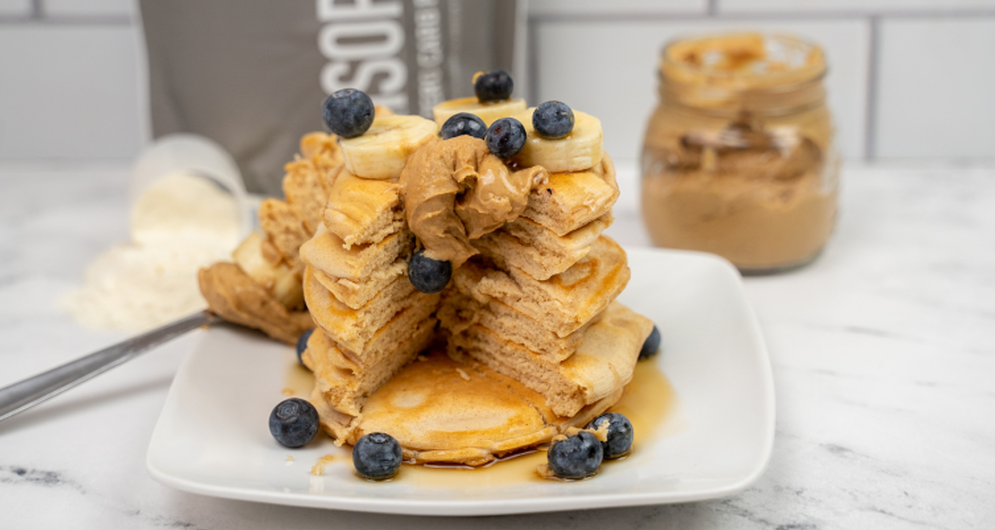 Directions
Add protein powder, flour, peanut flour, baking powder, salt and cinnamon to a bowl. Mix.
Add wet ingredients: egg whites, Greek yogurt, almond milk, and vanilla extract. In the video, the almond milk was added last, but you can add with the rest of the wet ingredients.
Preheat a pan to medium heat. Pour batter into the center of the pan to make a pancake about 4 inches in diameter. Cook for 2 minutes, flip, and cook for another 60 seconds. They will cook quick so you don't need to cook very long.
Repeat process until all of the batter is used up, should make 1-2 pancakes.
Top pancakes with fruit, peanut butter, and sugar free maple syrup. You can make 1 large serving, or divide into two servings of 1-2 pancakes.
Because culinary technique may vary, the nutritional information provided for this recipe is estimated and should not be construed as a guarantee.