Morning Boost
VANILLA SALTED CARAMEL VANILLA FRENCH TOAST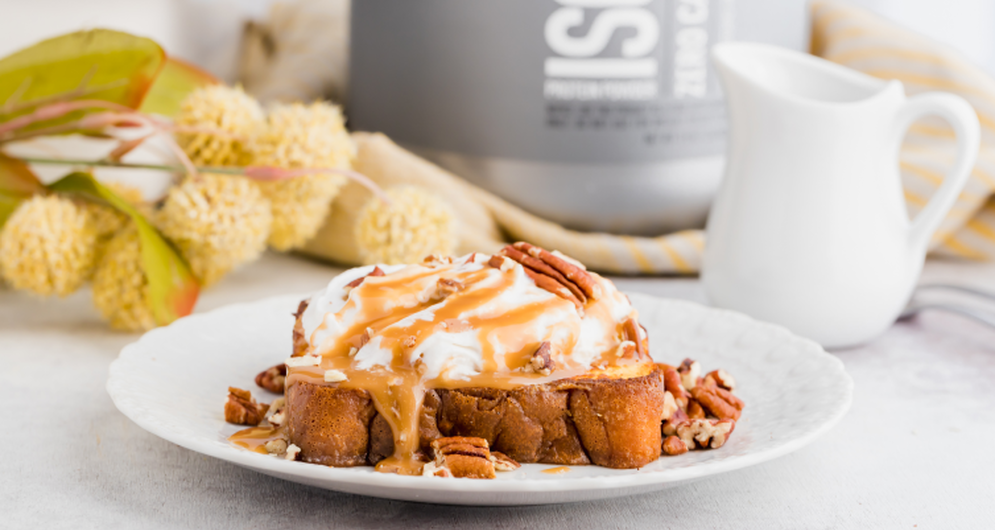 Directions
Preheat oven to 350 degrees. Line a loaf pan with parchment paper and set aside.
Add all ingredients to a large bowl and mix with an electric mixer until fully incorporated.
Pour batter into prepared loaf pan and bake at 350 degrees for 45-50 minutes or until set in the center.
To make keto french toast, heat a griddle or skillet over medium heat. Add 1-2 tablespoons of butter. Fry each slice in the pan or griddle until crisp and browned on each side.
Because culinary technique may vary, the nutritional information provided for this recipe is estimated and should not be construed as a guarantee