Sweet Tooth
Chocolate Protein Balls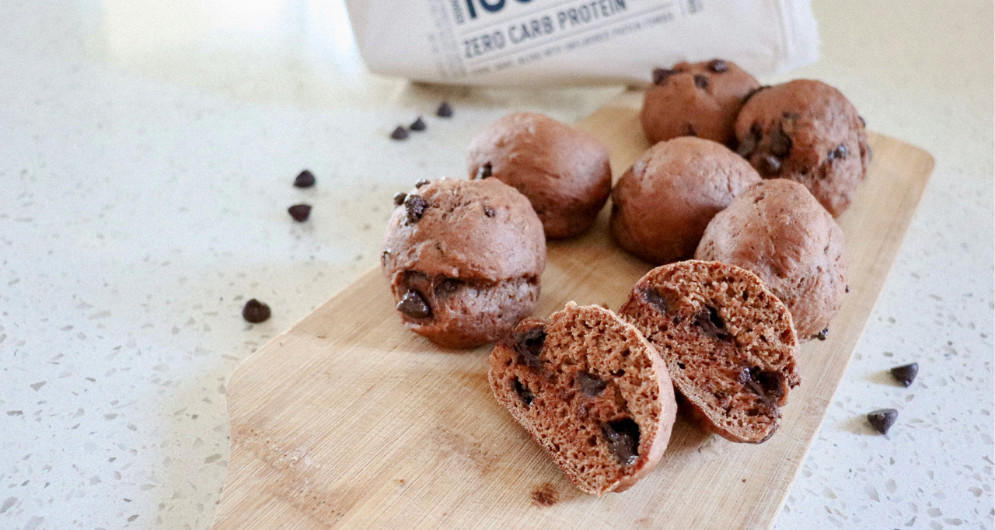 Directions
Preheat oven to 375F
combine dry ingredients in a mixing bowl, except for the chocolate chips, and mix well.
Add your Greek yogurt, mix until you have a crumbly dough, add chocolate chips then continue to knead until you have a tight ball of dough.
Cut dough into small pieces, roll into balls, and place onto a parchment paper-lined baking sheet.
Bake for 18-20 minutes.
Let cool for 10 minutes then enjoy!