Sweet Tooth
PUMPKIN CHOCOLATE CHIP PROTEIN BALLS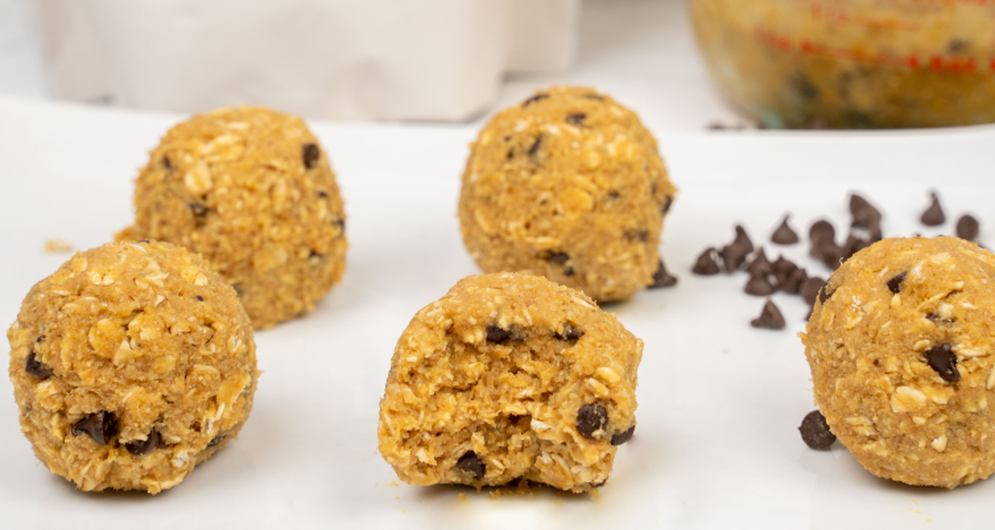 Directions
Add oats, pumpkin puree, peanut butter, and sugar free maple syrup to a large bowl. Mix until combined.
Add coconut flour and mix again. It will start to thicken to more of a "dough" consistency. Finally, add the protein powder and mix again until combined. It is important to add protein powder last to avoid the dough from getting too sticky.
Once everything is combined, fold in chocolate chips. Place in fridge for about 30 minutes to thick and set up which makes it easier to roll into balls. You can also just place in the freezer for 10-15 minutes to speed up the process.
Once chilled, roll into 16 balls and enjoy!
Macros for 1 protein ball, recipe makes 16.
Because culinary technique may vary, the nutritional information provided for this recipe is estimated and should not be construed as a guarantee. As a guarantee.