Sweet Tooth
GELT COOKIE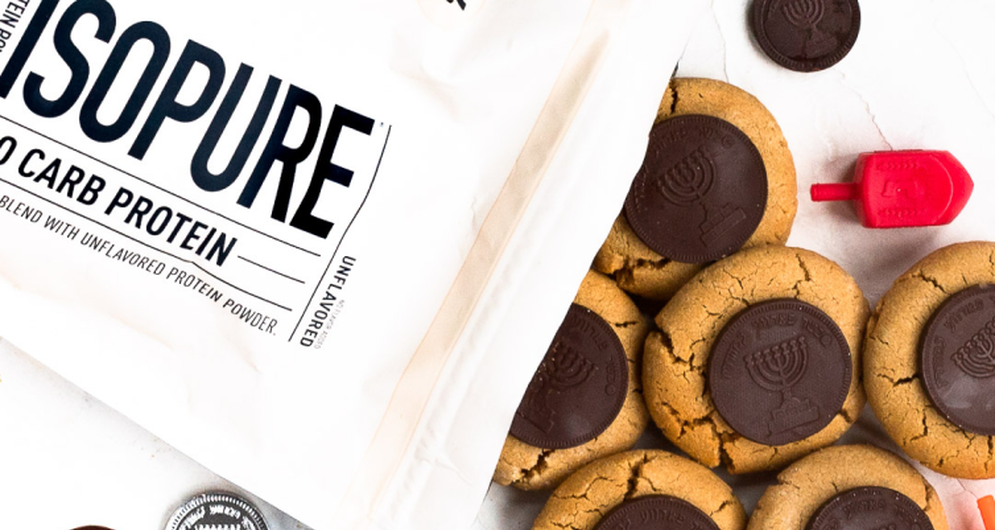 Directions
Preheat oven to 350° F. Line two baking sheets with parchment paper.
In a small bowl, whisk together the almond flour, protein powder, baking soda and salt. Set aside.
In a large bowl, whisk together the peanut butter, brown sugar, egg, oil and vanilla.
With a rubber spatula or wood spoon, mix the dry ingredients into the wet ingredients.
Scoop the cookie dough into 1½ tablespoon (30 grams) balls and place on prepared baking sheets. With the back of a spoon or the palm of your hand, flatten the dough balls so they are approximately ½ inch thick.
Bake for 12 minutes.
While cookies are baking, unwrap the chocolate coins. Just as the cookies come out of the oven, gently place a coin in the center of each cookie. (The heat from the cookie will melt the bottom to make the coin stick to the cookie.)
Allow to cool completely and the chocolate to set.
Because culinary technique may vary, the nutritional information provided for this recipe is estimated and should not be construed as a guarantee.