Sweet Tooth
ISOPURE COCONUT ALMOND BARS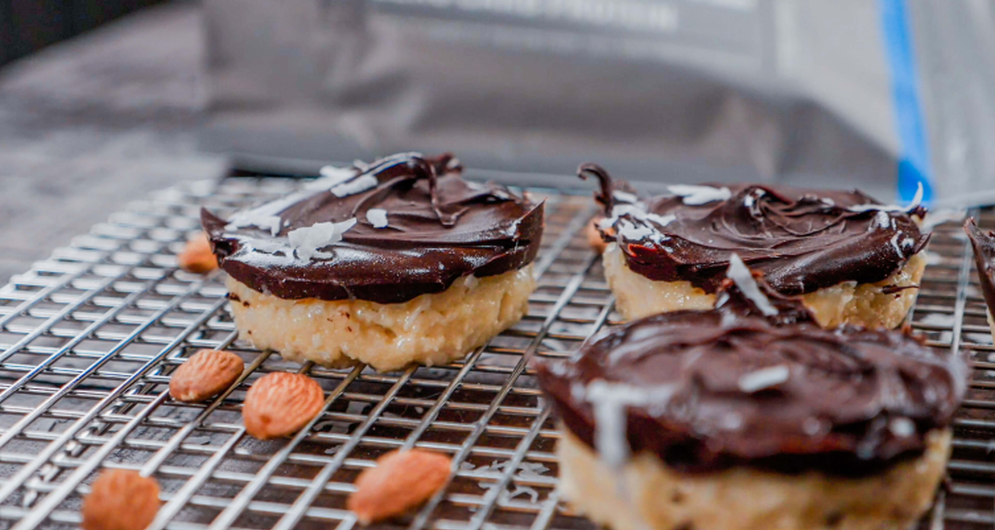 Directions
Add all of your ingredients into a bowl or food processor aside from your Chocolate Chips.
Mix or process everything together until everything is incorporated.
Shape your mix with your hands or by placing some of your mix into a pan, muffin cups, etc (whatever shape you want).
Press in 1 Almond to the center of each one.
Put whatever you used into the fridge for 10 minutes.
Melt your Chocolate Chips.
Evenly distribute your melted chocolate on top.
Put your future bars into the freezer until hardened.
Because culinary technique may vary, the nutritional information provided for this recipe is estimated and should not be construed as a guarantee.