Sweet Tooth
Lemon Square Protein Cake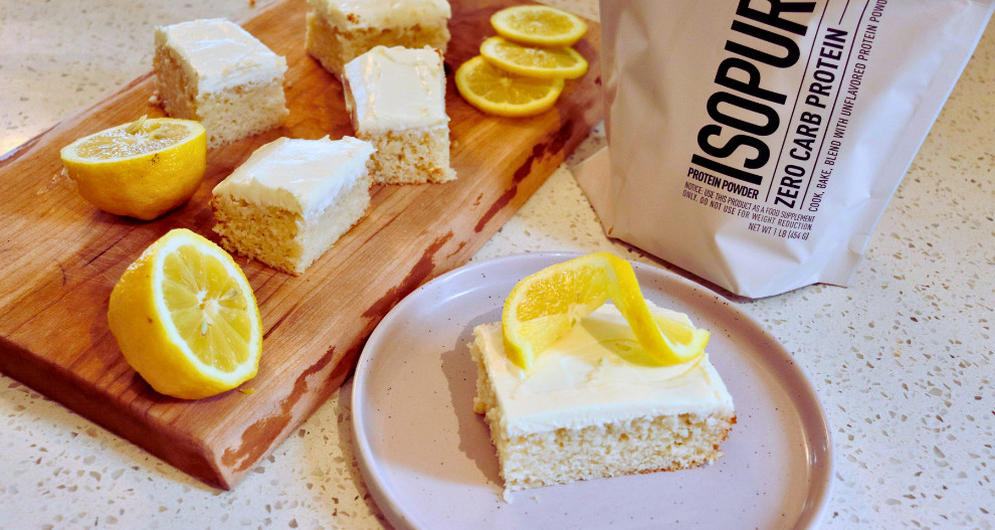 Directions
Preheat the oven to 350F.
Combine and mix the dry ingredients.
In a separate bowl mix the wet ingredient until combined.
Fold the wet ingredients into the dry mix until the batter forms.
Pour into greased parchment paper pan and bake for 25-27 minutes.
While baking, prepare your frosting by combining all ingredients in a bowl and refrigerating for at minimum 1 hour.
When baking is complete, allow cake to fully cool before you begin frosting.
Serve and enjoy!