Sweet Tooth
LEMON VANILLA PROTEIN DONUTS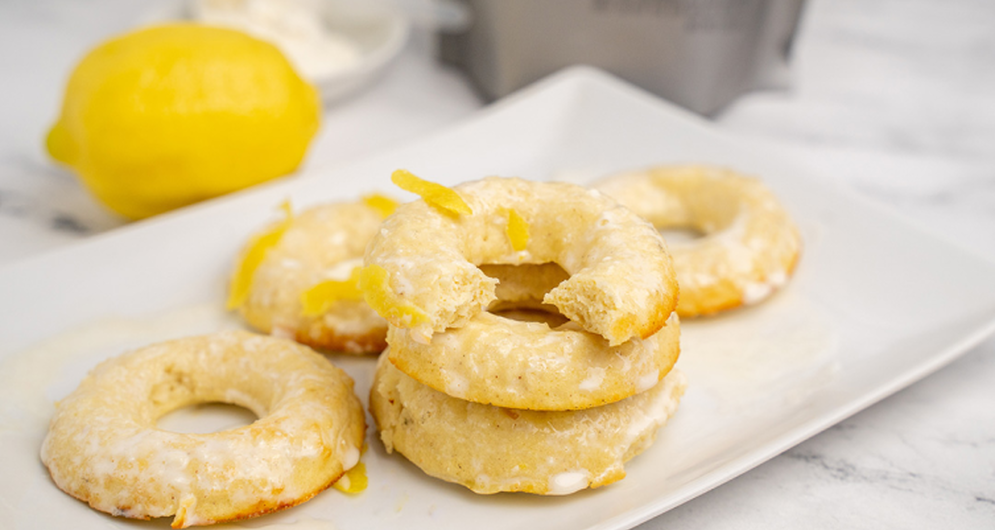 Directions
Preheat oven to 350F. Spray a 6-spot donut pan with nonstick cooking spray.
Add all donut ingredients to a bowl and gently stir together until a smooth batter is formed.
Pour batter into a ziploc or piping bag. Cut the end off and pipe donut batter into each of the prepared spots in the donut pan.
Bake at 350F for 8 minutes. Be careful not to overbake or they will dry out easily. Let completely cool.
For lemon vanilla glaze, add all ingredients to a bowl. Mix until a smooth glaze is formed.
Dip each cooled donut into the glaze. Top with candied lemon peel if desired and enjoy!
NOTE: *stevia is sweeter than sugar. If you are using a sweetener that measures 1:1 with sugar, use 2 tbsp (20g).
Because culinary technique may vary, the nutritional information provided for this recipe is estimated and should not be construed as a guarantee.