Sweet Tooth
LOW CARB PROTEIN ICE CREAM BARS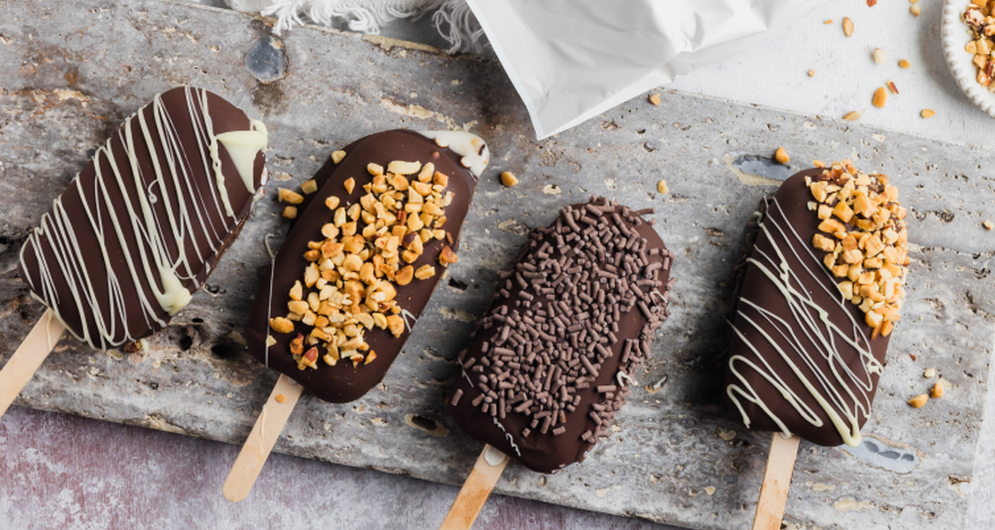 Directions
In a medium bowl, whisk together heavy cream, Isopure Zero Carb Unflavored Protein Powder, powdered erythritol, vanilla and salt. Mix until combined.
Pour into silicone popsicle molds fitted with popsicle sticks.
Freeze overnight or until hardened.
Melt chocolate and coconut oil in a small bowl using a microwave. Melt at 30 second intervals, stirring in between, until melted. Can also use the double boiler method to melt chocolate.
Remove ice cream bars from the mold and dip each popsicle in melted chocolate to coat. Place bars down on a parchment lined tray and immediately top with crushed nuts, sprinkles or more melted chocolate. Repeat with remaining bars. Place in the freezer for 10 minutes to set.