Sweet Tooth
Low Carb Protein Pie Crust Two Ways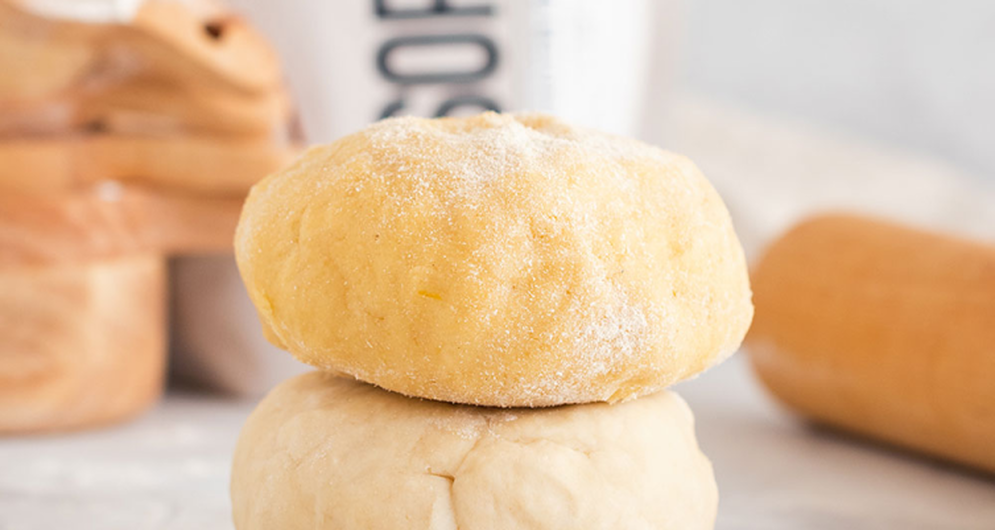 Directions
Add almond flour, coconut flour, protein powder, xanthan gum, salt, zest, garlic powder and onion flake to food processor and pulse until evenly combined.
Add butter and cream cheese and pulse for just a few seconds until crumbly.
Add in egg and vinegar and pulse until the dough just begins to come together (but stop before it forms into a ball). make sure not to over-process the dough.
The mixture ought to resemble coarse breadcrumbs rather than cookie dough.
Turn out the dough onto cling film and pat into a round.
Refrigerate for at least one hour, or up to 3 days.
Roll out the crust between parchment paper. You can patch up any cracks that occur by pinching the dough together.
Remove the top sheet of parchment paper, place your pie dish upside down on top of the pastry, and flip them both up the right way again, so that the pie pastry now sits inside the pie pan, cover the edges with foil so the edges don't burn, and poke holes in the bottom as to make sure the base doesn't fill with air.
Bake at 400°F for 12-15 minutes.

Notes
If its hard to use rolling the dough, once the mixture is ready, tip the mixture into pie pan.
Use your fingers to pat the pie crust evenly into the bottom and then work your way up the side.
Allow the crust to cool for 30 minutes and then fill with the filling of your choice.
For a sweet pie crust, leave out the zest, garlic powder, onion powder & apple cider vinegar and use sweetener, vanilla and cold water.
Because culinary technique may vary, the nutritional information provided for this recipe is estimated and should not be construed as a guarantee.