Sweet Tooth
PROTEIN PEANUT BUTTER CHOCOLATE BREAKFAST COOKIE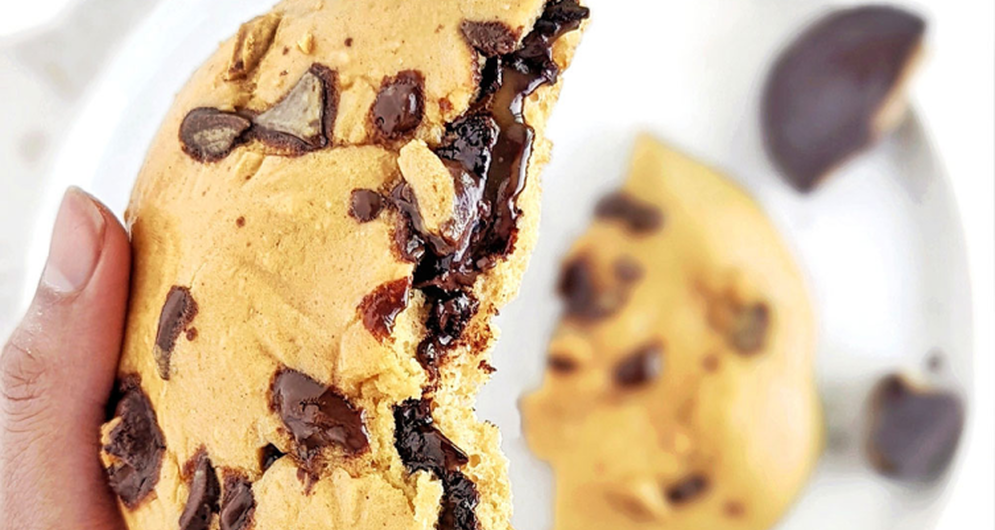 Directions
Preheat oven to 350°F and line a baking sheet with parchment paper.
Combine all the dry ingredients in a bowl - oat flour, vanilla protein powder, peanut butter powder, unflavored protein powder and baking powder.
Add applesauce, Greek yogurt, peanut butter and almond milk and mix.
Transfer ½ cookie mixture onto baking sheet, spread with spoon and shape.
Place chocolate piece in the middle, cover with remaining cookie mixture and shape.
Bake about 13-14 minutes - top should be cooked and dry to touch.
Let cool for a few minutes and enjoy!
Because culinary technique may vary, the nutritional information provided for this recipe is estimated and should not be construed as a guarantee.