Sweet Tooth
St. Patrick's Day Protein Parfaits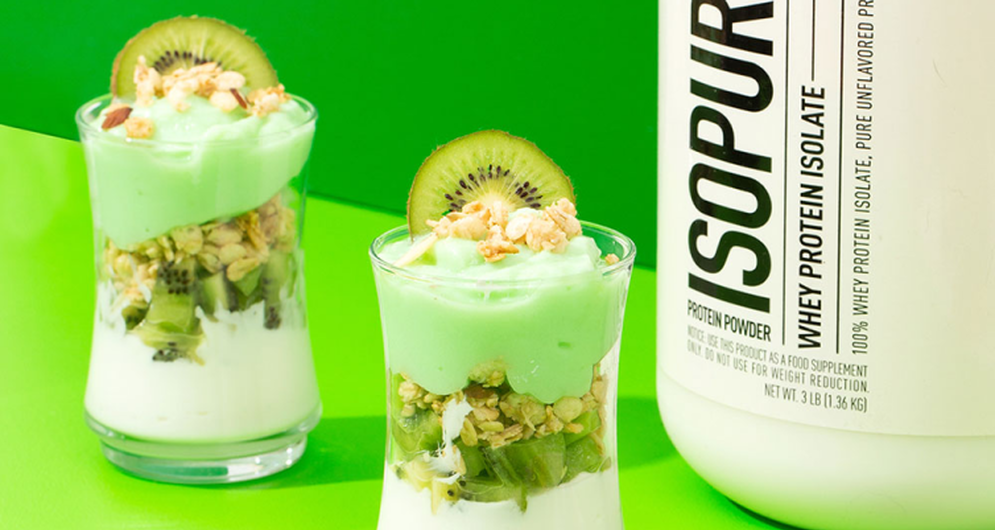 Directions
In a small bowl, whisk together the plain greek yogurt and the ISOPURE® Whey Protein Isolate Unflavored.
Take 1/3 cup of the greek yogurt mixture and spoon it into the bottom of a short glass.
Sprinkle 2 hefty tablespoons of the diced kiwi followed by 2 hefty tablespoons of granola.
Add 1/3 cup of the pistachio pudding on top of the granola then top the pudding with a tablespoon of kiwi and one tablespoon of granola.
Garnish with a kiwi round.
Because culinary technique may vary, the nutritional information provided for this recipe is estimated and should not be construed as a guarantee.