Sweet Tooth
TOASTED COCONUT CHOCOLATE CHIP PANCAKES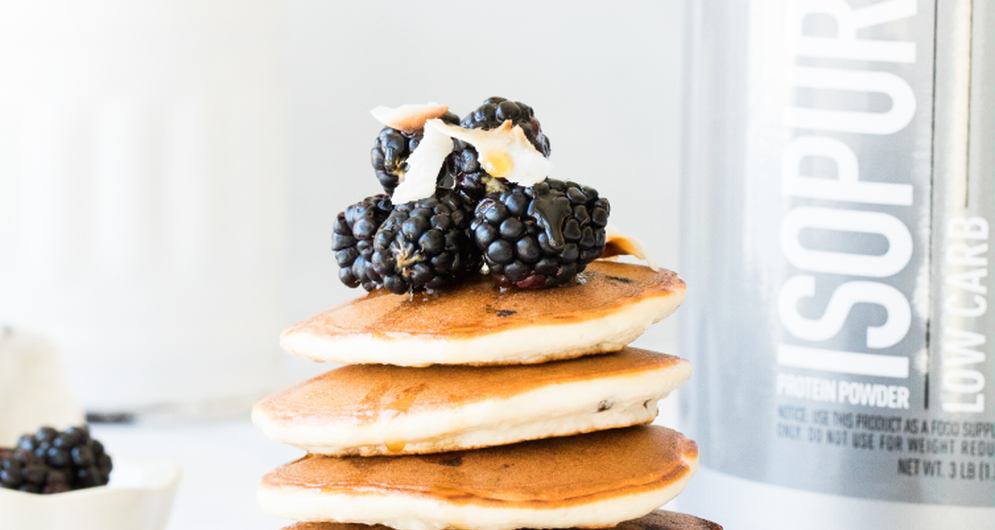 Directions
Combine the eggs, ISOPURE® ZERO CARB Toasted Coconut protein powder, almond flour, coconut flour, milk, sweetener, baking powder, sea salt and vanilla in a blender and blend until smooth. Stir in the chocolate chips.
Heat the oil in a medium-sized non-stick pan to medium-high and spoon or pour in the batter creating pancakes. Cook for 2-3 minutes, until bubbles form on the surface, then flip and cook for another minute.
Serve with fresh blackberries, a drizzle of syrup and toasted coconut flakes.
** Used Almond Milk, Avocado oil - 1.5tsp, 1/3c. blackberries
Because culinary technique may vary, the nutritional information provided for this recipe is estimated and should not be construed as a guarantee.